REGISTRATION IS NOW OPEN FOR THE NEXT OAPPA CONFERENCE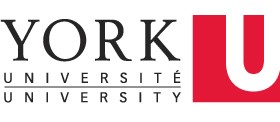 Conference Registration is now open!
Please ensure that you register  for the next OAPPA Conference, sponsored this year by York University.
York University is pleased to host the 2018 OAPPA Annual Conference (Ontario Association of Physical Plant Administrators – Ontario Chapter of APPA) from May 29th to June 1st, 2018 in beautiful Toronto, Ontario.  This conference brings together facility management and design, development and planning professionals from across the province to collaborate, strategize, and strengthen networks across the university sector.  You don't want to miss this one!
The conference theme for this year is Fossil Fuel-Free Education: Creating a Road Map to a Carbon-Free Campus. The planning committee chose this theme because the notion of transforming a campus to be carbon free starts with the built environment. Be it in reference to changing technology, processes or projects in development and the ever evolving regulatory framework, as exemplified by the Ontario Cap and Trade program.
link to the registration web page  https://oappa2018.ca/
Hotel Reservations
York University is easily accessible via the new subway extension from the Yonge University, Line 1.  The station is conveniently located across the street from the Schulich building. However should you wish to drive,  parking is available in the Student Services Parking Garage or the York Lanes Parking Garage.
Network/Social Events
York University has some fun activities in store for all attendees. Register early!
We hope everyone has an amazing time!